Web, Animated Graphic Design & Icon Design for Sync.ie
Synchronicity wanted a lightening fast CMS free solution for their new website. We worked together on ideas and after a few rough mockups the core ideas behind the sites design were created. What you see below is the fruits of our labor. I designed and coded with a more modern look and feel to bring the company public face into today.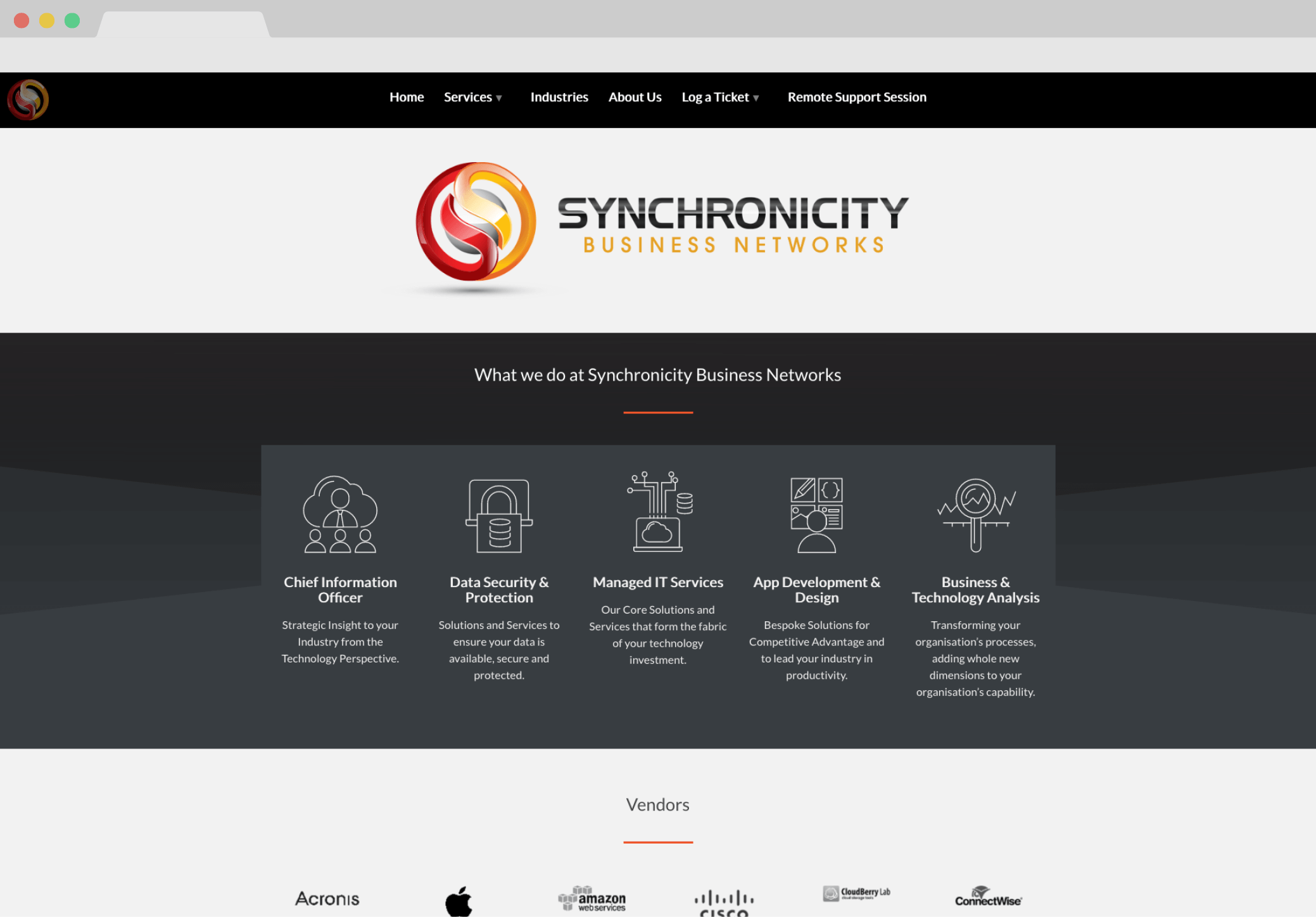 The Project
After initial meetings on the design direction that we thought would suit the clients needs, I sent a few draft concepts over for review and the final product that you see above is the result of several iterations. Client feedback is always important.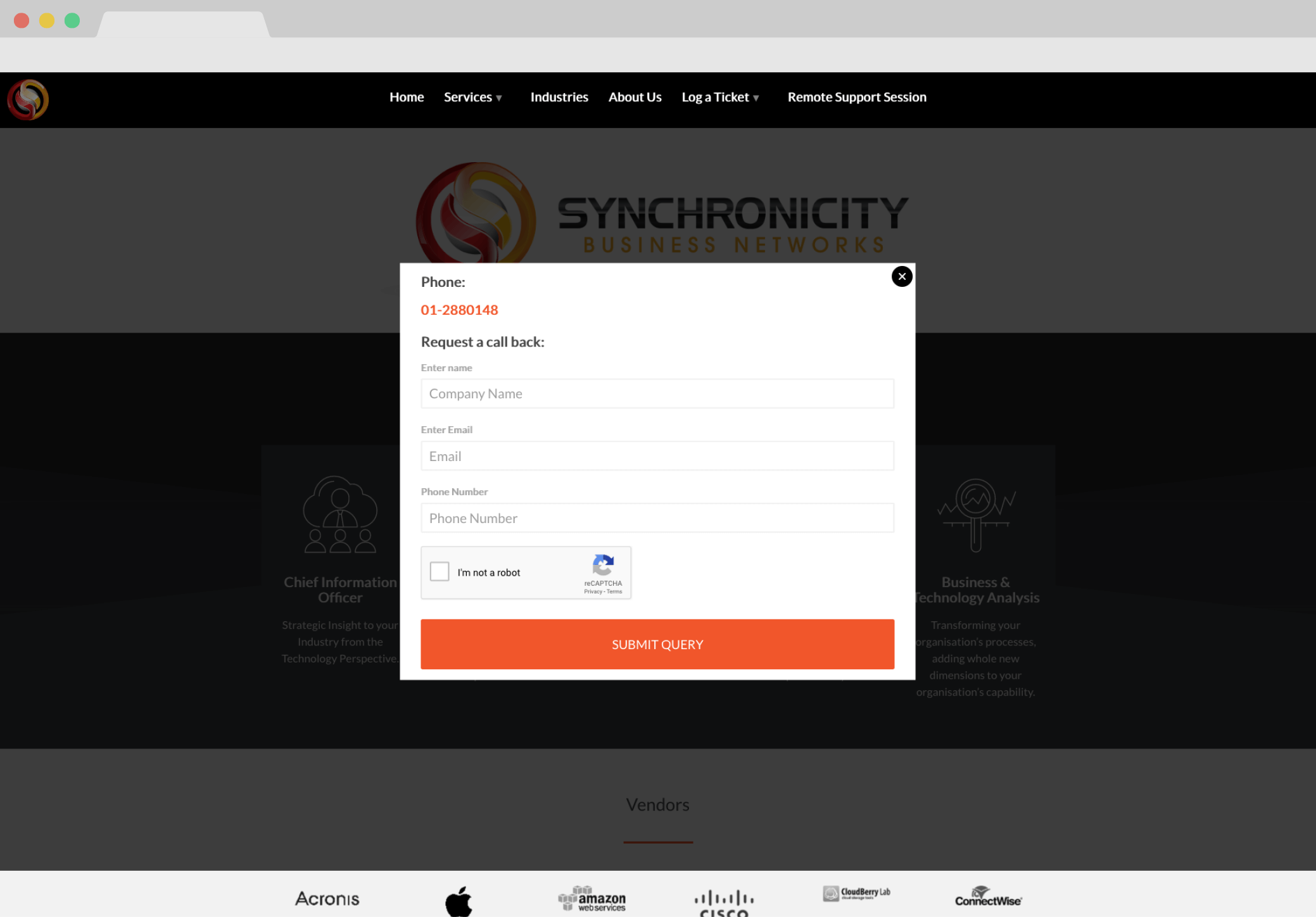 Usability
The menu style implemented on the site is similar to a trend that can be seen on many modern sites. It allows for a quick visual representation of the sites contents and we even included a form. Aswell as this There is a modal window that centers the users attention when they have clicked a link to contact the company.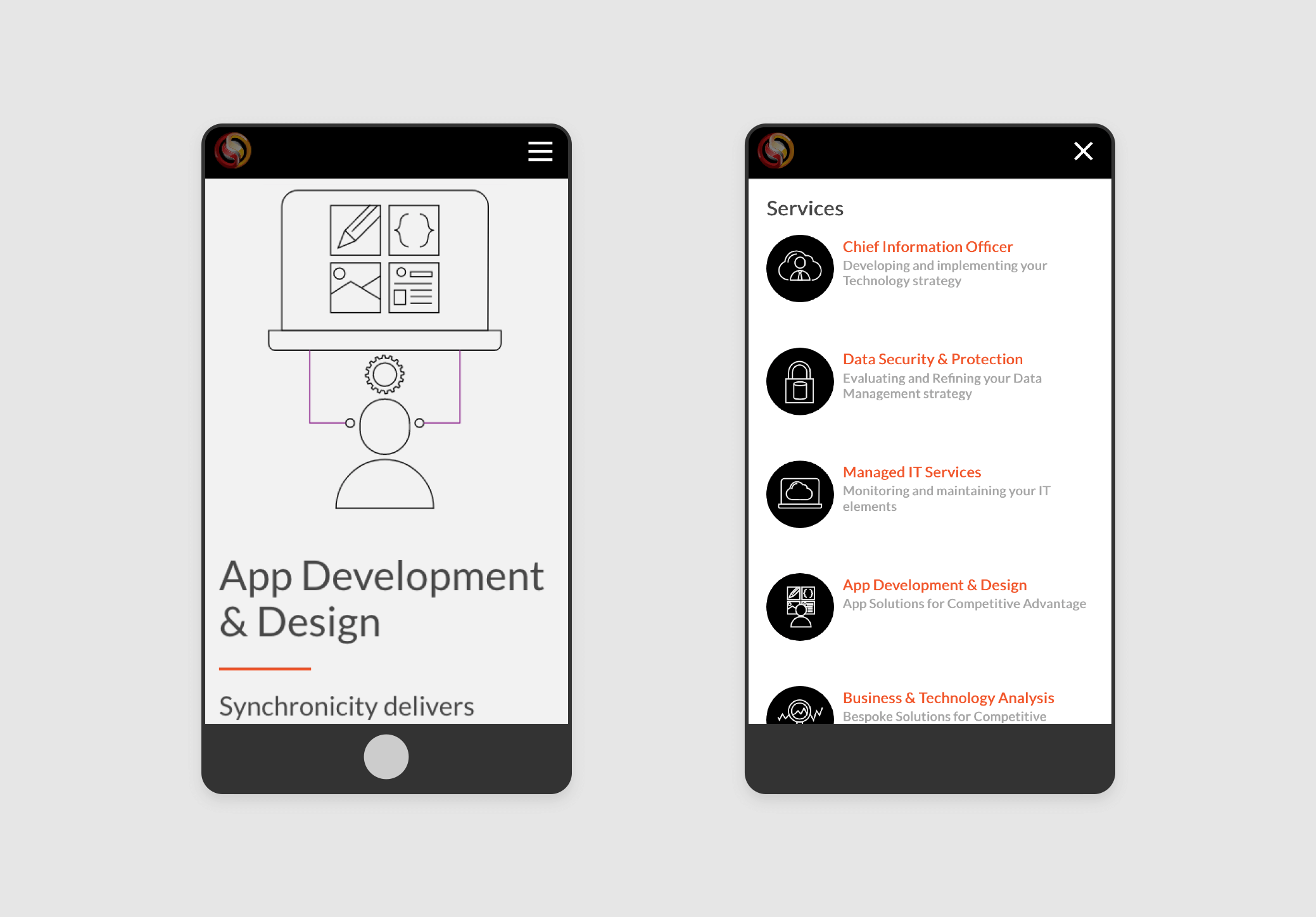 Mobile version
The site is fully mobile responsive and should display well on all screen sizes.
Involvement
Lead Web Development, SVG Animation, Design
Skills
Photoshop
Illustrator
SVG
GSAP
Animation
Javascript
PHP
Link
Visit Site
Like what you see?
Let's create more!
Say Hello