Bean Delivered
Bean Delivered are a a coffee subscription service based in Ireland. They sell the best home roasted coffee to coffee fans and deliver to their clients doors each month.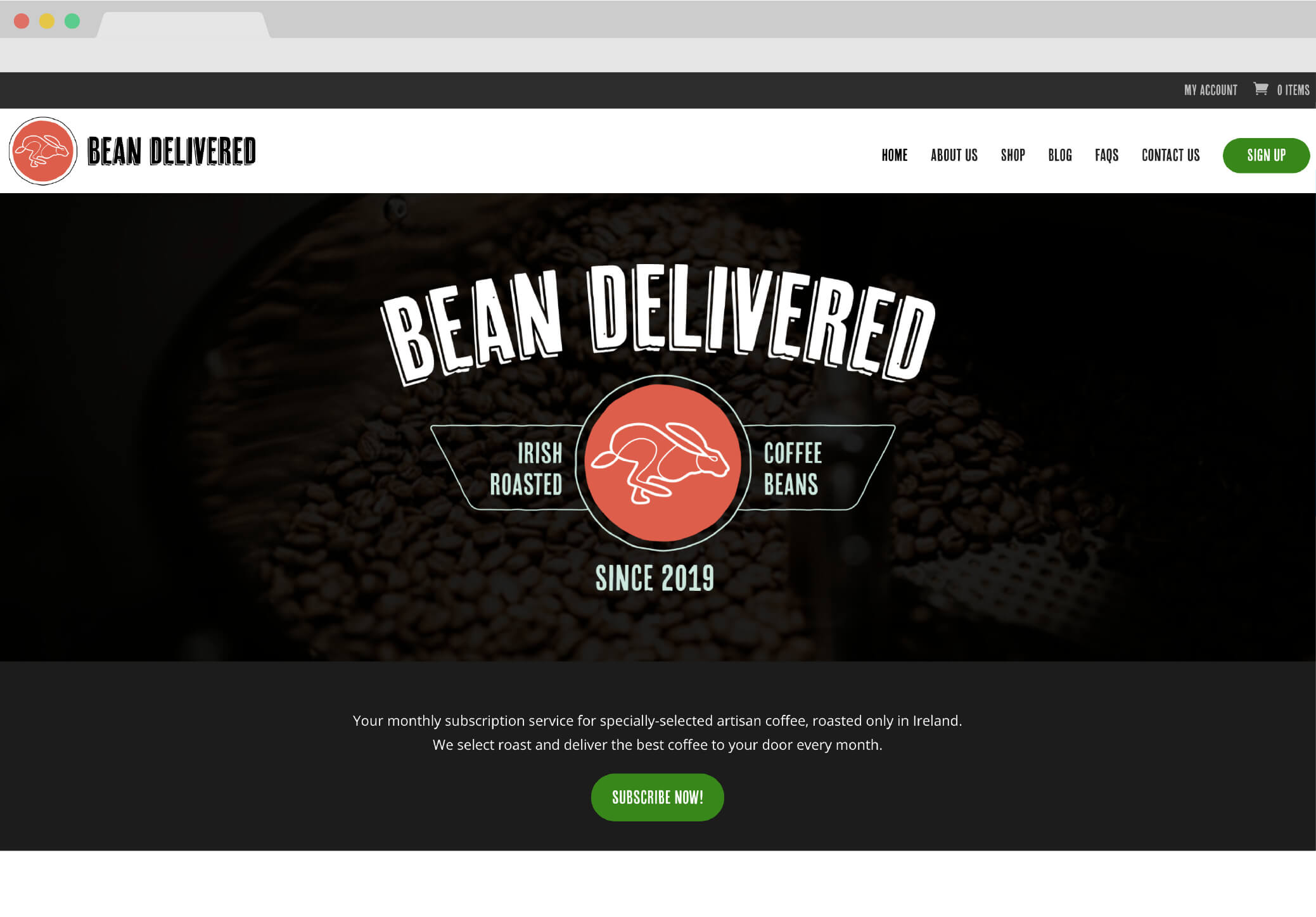 The Project
Bean Delivered wanted to incorporate the Irish Hare into their branding. In their words:
"The hare is relaxed and poised. Always alert and ready for action. When it moves, the hare embodies power and elegance."
With that in mind we drafted many designs and our chosen solution is what you see today. Modern but nostalgic.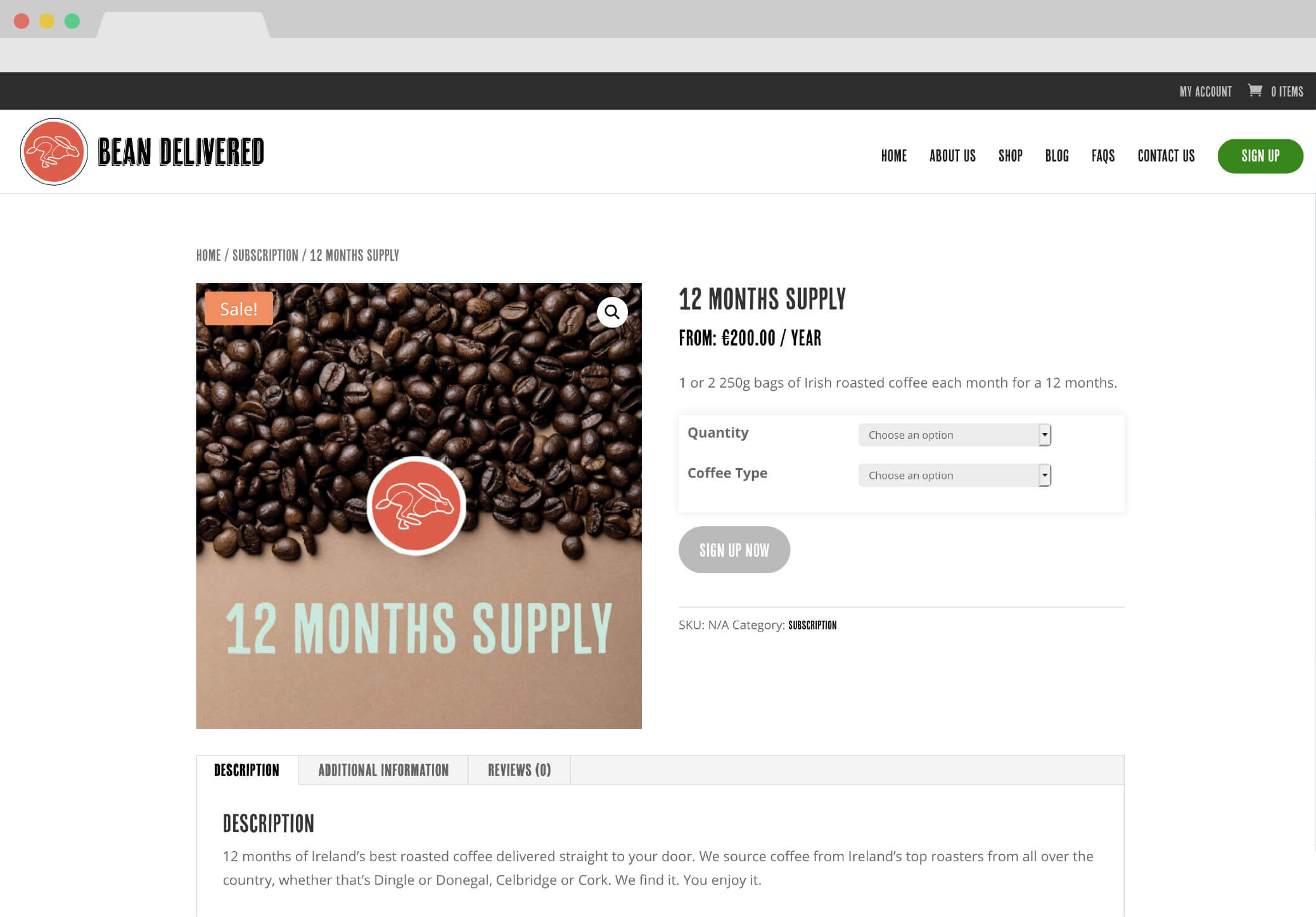 E-Commerce/Online Store
Bean Delivered are an ecommerce company. They sell coffee via a subscription model, for that we use Wordpress with Woocommerce and Woocommerce Subscriptions with Stripe as a payment gateway. This was a quick out of the box solution that functions really well for their business model. Users can login and change aspects of their account. The website itself is extensible should they need more features in future.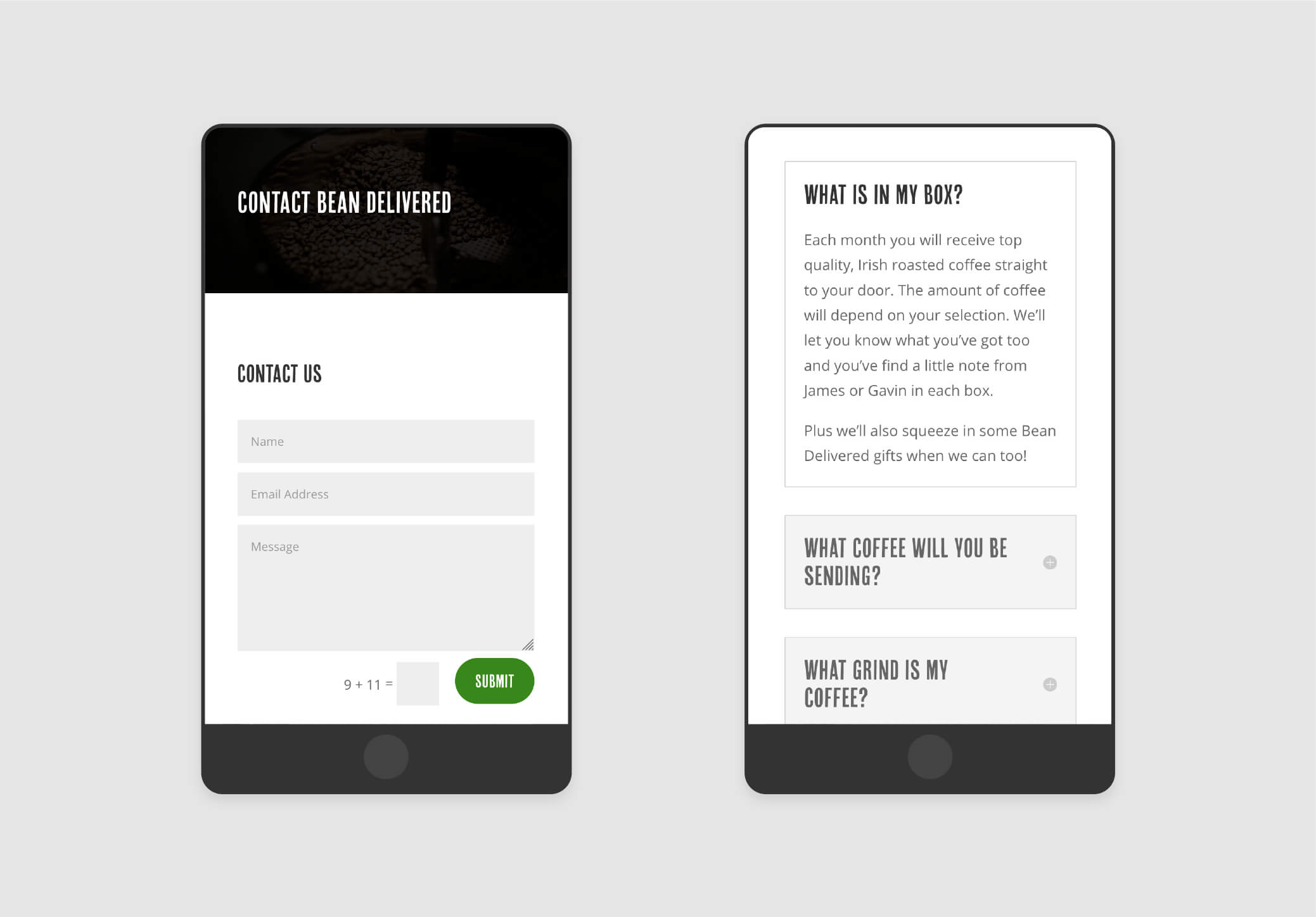 Mobile version
The site is fully mobile responsive and should display well on all screen sizes.
Involvement
Branding Designer, Web Designer, Web Developer, Hosting Admin
Skills
Wordpress
Woocommerce
Branding
Brand Design
Coffee
Link
Visit Site
Like what you see?
Let's create more!
Say Hello