Dublin Brewing Coop Membership Site
Dublin Brewing Coop needed an update from their old Wordpress install as well as the addition of some e-commerce elements in the form of a membership signup page. The final product is something that the client was very happy with and helped them achieve more sales than expected.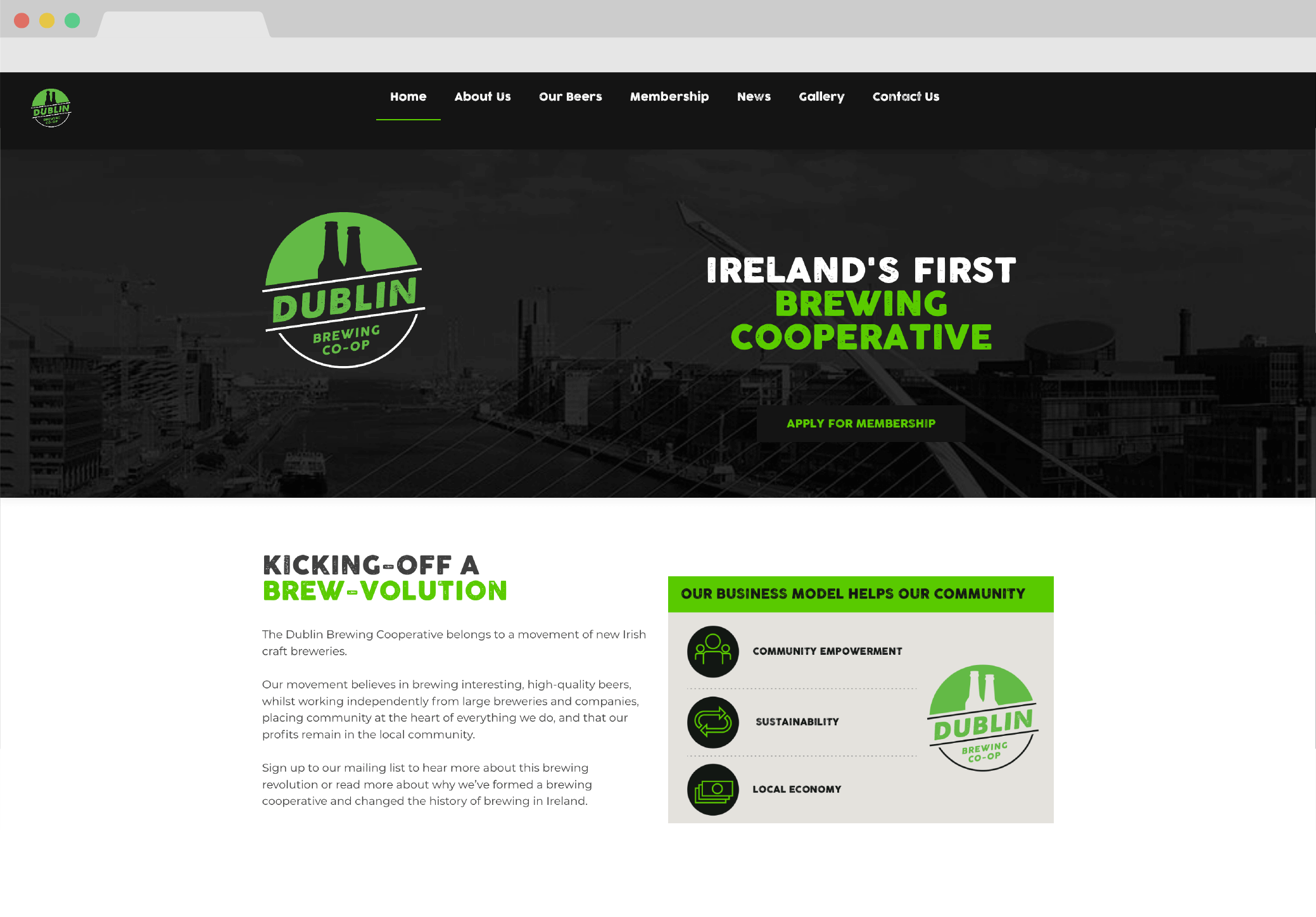 The Project
We had to come up with a new deign based around their current logo and branding so the dark colours and the light green were utilised. Elements of Dublin can be seen in the logo and this is also reflected in the choice of background imagery chosen for the header and other parts of the site.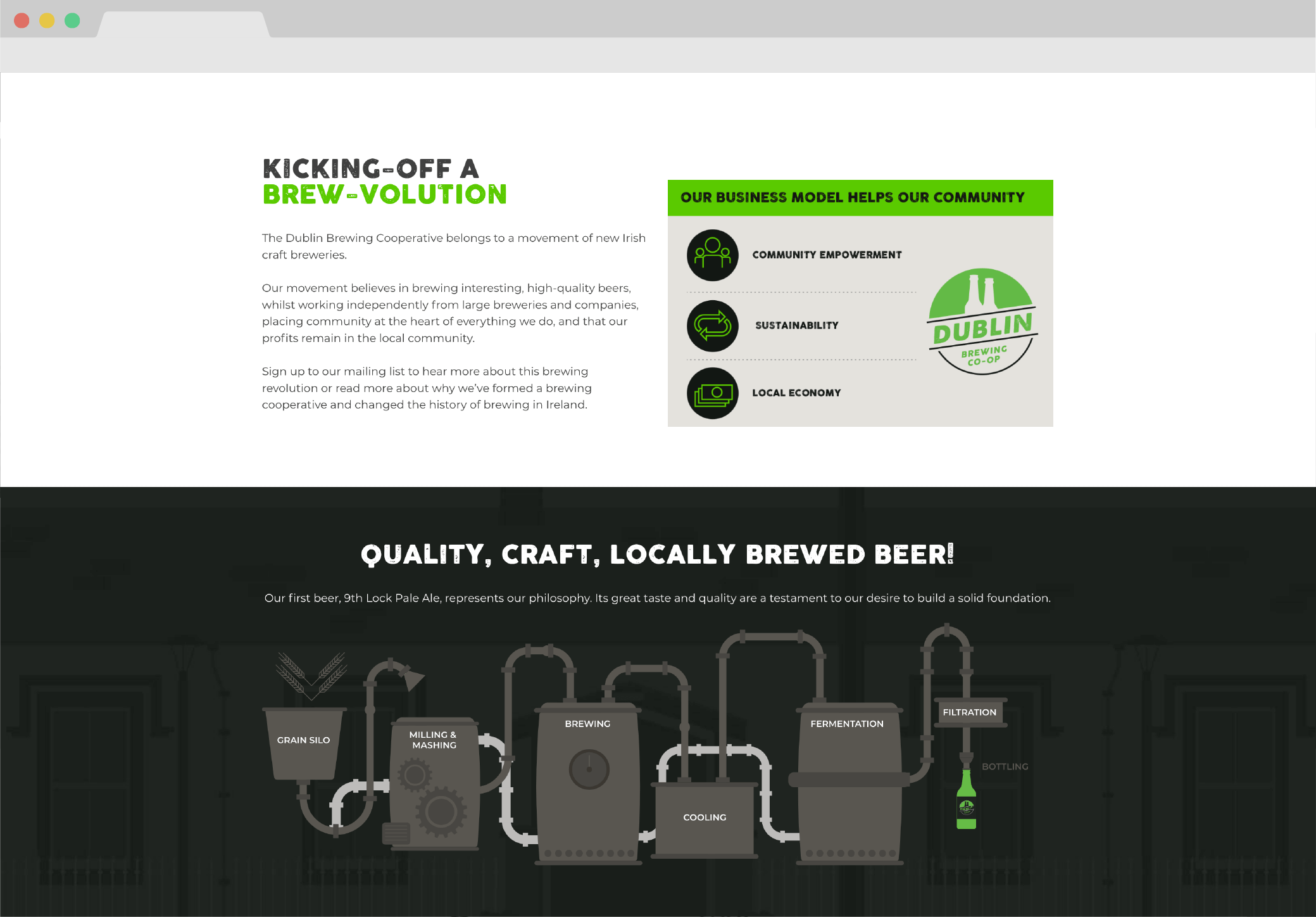 Icon and SVG animation
Custom icons were designed for the site aswell as fairly simple animations to keep things interesting without detracting from the purpose of the site.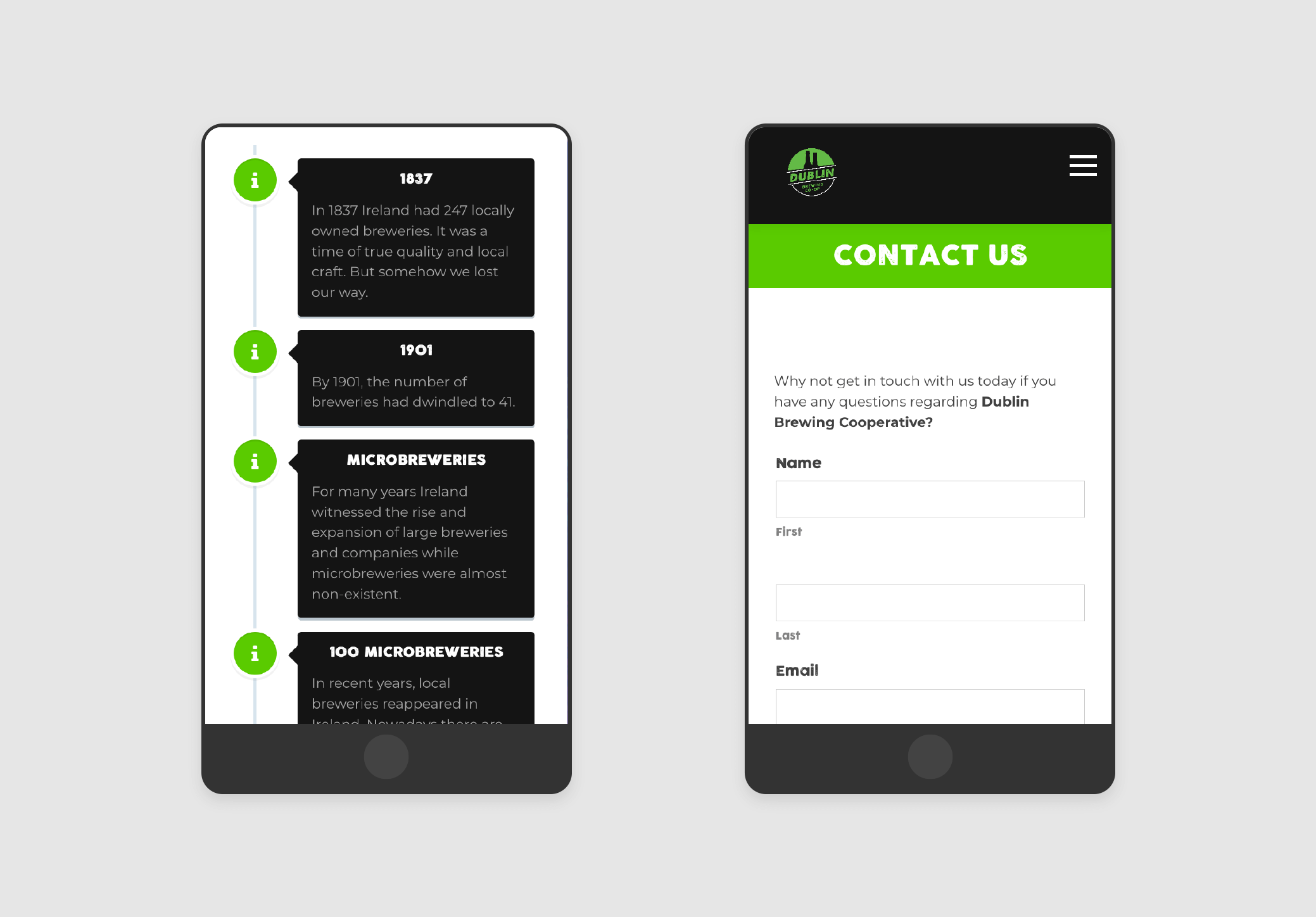 Mobile Responsive Design
The website included a timeline that works well on both mobile and desktop versions of the site aswell as a responsive menu and overall responsive design.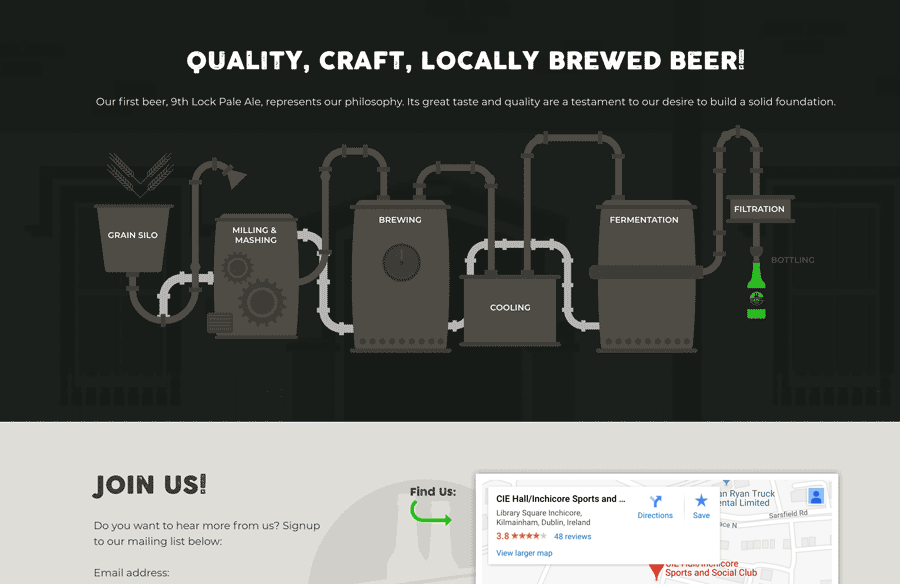 Involvement
Chief Designer and Web Developer
Skills
Link
Visit Site
Like what you see?
Let's create more!
Say Hello